Lawyer deceit prof. mr. T.M. Kolle, Amsterdam
ACTUS REUS / GUILTY ACT:
the failing state of justice! June 14, 2007
Tychon-Dell-Tychon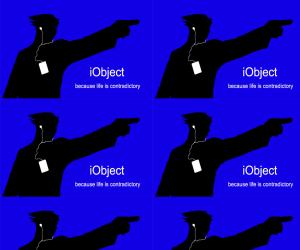 www.phoenixipod.ytmnd.com
Till Kolle &
Selale Dogan
Prof. mr. T.M. Kolle's misrepresentation and lawyer deceit by the international law firm www.Heitmann-vonMeding.com of Amsterdam - see also: European E-Battle under Trade Mark Terror Dell. Mr. Kolle delegated the job to Mrs. A.S. Dogan without consent or even asking/informing his client.
http://www.google.com/search?hl=en&q=mr.T.M.+Kolle
Mr. Kolle teaches Intellectual Property Law at 'Vrije Universiteit' of Amsterdam.
When asked to represent me against Dell before Dutch Courts -after I won the OHIM Opposition procedure all by myself, mr. Kolle estimated the case having a high potential and calculated under ten hours for his work. Now, think factor 20!, resulting costs and damages to lost business opportunities besides evident bad faith and malpractice as well. Nevertheless, Dell's opposed 'E' is still not registered after 8 years of corporate aggression after stealing my design and concept in 2000.
Upon appeal Mr. Kolle would not (I maintain could not) communicate three key-issues to be discussed with me, his client.
Following the conflict of representation we agreed he would only take necessary action before the court in the Hague. On my questions to explain previous errors he did not react other than bold statements about time and money.
The next crucial example of multiple errors and total lack of comprehension would demonstrate his incompetence and boldly maintained unwillingness to redress mistakes before court:
Previous office-communications contained among others, the combined typography/spacing of this internet-related notion:
dot.e-world
... whereas the correct and meaningful conception according to previously interchanged, broadly discussed and known documents about this case could -and should- only be:
dot-E world c o m p a n y
Remarks: A dot is only to be found in an URL/internet-address. Compare: dot-Eworld.com The hyphen has no meaning between 'e' and 'world'. The Trademark is a upper-cast E, not a lower-cast e. Spacing is needed between 'e' and 'world' whereas 'dot-E' is the transcription for the registered Trademark .E
This only represents structural incompetence as rather simple but exemplary willful negligence in the context of a complex and lagging case.
more factual evidence on incompetence, misconduct & malpractice to follow.
...............................................................
How national judicial grand treason and international diplomatic crime intermingle under the globe's 'free' market pressure of public-private terror.
Bush siding Attorneys and the judicial system altogether while European lawyer & Trade Mark Attorneys ignore client's interest to secure office image and reputation: Dell's Corporate Trademark Terror prevails after 7 years of battle due to distrustfull, lazy and arrogant, non-communicative system.
Compare the European E-Battle with The European name game under this topic
Dell Corporation stole xxell's world-famous earlier, registered, highly distinctive and unique, circled E -logo with implicit world-wide patent-system two weeks after Tychon's Benelux Application, but never managed to register due to bad-faith intentions and Tychon's opposition with the European Office for Harmonization of the Internal Market-OHIM, Alicante, Spain.
At the time, Dell immediately recognized the possible world-wide impact doing .E-business and subsequently Wubbo de Boer, OHIM's president, recognized the totally new concept of supranet's main portal.
The global dot-E strategy, Trademark and lisence system was derived from Pythagoras' axiom a2+b2=c2 and delivers Einstein's e=mc2 analogon .E=Mn
Verklaring Marco Dieleman, tbv beroep Dell-Tychon, rolnummer 2006/0937
Dieleman internetdiensten, Kapoenstraat 13 6211KV, Maasticht, 28.01.2008
Ondergetekende, Marco Dieleman verklaart aangaande de reële werking en het werkelijke gebruik van het merk sE t.b.v. de merkmethode van het internet sE-merksysteem binnen de relevante periode 11.02.2000 - 12.02.2005, het volgende:
Voor rechthebbende -administrative contact- ir. S.G.M.. Tychon zo'n 1200 domeinnamen volgens de -niet geheel volledige- lijsten van productie 45 bij respectievelijk de volgende ICANN-geaccrediteerde registrars te hebben doen registreren in de periode 11.02.2000 - 13.10.2000:
Een deel van deze domeinnamen zijn vanaf 25.04.2000 onder het merk sE op de website van Tychon, dot-E.net te koop aangeboden, waarbij de selectie, èèn voor èèn via aanklikken door gegadigden, in een pop-up venster verschenen onder de afbeelding van het merk sE in het statische gedeelte -grijs op de screenshot- links van de -zwarte- verticaal bewegende 'golf' met namen. Aldus werd op iedere aangeklikte domeinnaam telkens afzonderlijk het merk sE aangebracht en dus reëel geexploiteerd.
Voorts stel ik vast dat de bijgaande screenshot van 19 June 2002 / Lovells > OAMI 13/03 '03 Fax: +34 96 5144303, die staat gecentreerd op dellaware.com -geregistreerd op 31.07.2000 bij NameIt.net- een momentopname is van de hele reeks met verticaal bewegende domein-namen. Een uitsnede dus.
Biedingen middels het pop-up venster kwamen via domains@dot-E.net direct bij mij binnen op mijn email adres info@dieleman.nl ter behandeling en administratieve afwikkeling in overleg met rechthebbende Tychon. Zo ook het bod van 4000 DM vam Stefan Schuster, director business development van kabel.com op Tychon's domein .EUtrax.com dat binnen een week na plaatsing binnenkwam: registratie op 29.05.2000 en eerste bod reeds op 06.06.2000.
Veel van de sE systeem-gerelateerde dot-E-domeinen staan op p.6 of 24 en p.7of 24 van het gedeelte (B) domeinnamen per registrant -hetgeen registrar moet zijn. Op p.1of 24 staat EUtrax.com, per 29.05.2000 geregistreed bij DirectNic.com. Al deze namen zijn door Tychon bedacht en aan mij ter registratie opgegeven en door hem afgerekend. Hij is dus ook de eigenaar van het achterliggende intellectuele eigendom geweest.
Het bod van kabel.com - toch geen klein bedrijf - toont aan dat het louter afbeelden van een merk op een site met gerelateerde domeinnamen wel degelijk een activiteit kan zijn die zonder meer -namelijk via geavanceerde zoekmachines- omzet kan genereren of vinden, en zelfs binnen een week na een idee, concept of uitwerking, zonder mailings of overige reclame , zoals hierboven, als je maar weet hoe sE werkt! "Je ziet het pas als je het door hebt", zei grootfilosoof Johan Cruijff terecht!
Regelmatig heb ik Tychon er echter op gewezen dat het allemaal veel te veel namen werden en het weinig zin had behoudens de strategisch goede namen als greatmarks.com en heb hem herhaaldelijk geadviseerd zich te concentreren op de dot-E-methode en de doorontwikkeling daarvan.
Ik zie niet in hoe Tychon Dell te kwader trouw dwars zou hebben willen zitten met al die namen en zijn registraties in China en de Verenigde Staten, die op een heel andere bedoeling wijzen, zeker voor een beginnend ondernemer.
Aan de notatie dot.e-world gebezigd door Selale Dogan (die ik niet ken) als in bijgaande Email van 06 maart 2007, kan ik geen touw vastknopen anders dan totale internet-verwarring. Het merk sE vertaalt zich in dot-E met domein dot-E.net en dot-E world als bedrijfsaanduiding.
Ik ben van mening dat het sE-systeem' zoals door Tychon ontwikkeld een authentieke eerste claim inhoudt dat zelfs van idee tot eerste resultaat slechts ruim drie maanden nodig had om als volwassen marktpartij mee te dingen naar serieus marktaandeel (bod kabel.com) en met de potentie dat ook te kunnen behouden en zodoende de commerciële bestaansreden volledig waarmaakt.
De verbeterde versie van dot-E.net door Oscar Fischer vertoont logischerwijze het alfabetische/numerieke begin van de hele lijst betreffende domeinnamen.. Overigens was licentieneming van het merk sE een logische optie bij veel van de namen.
Van prof. mr. T.M. Kolle of mr. A.S. Dogan (als hierboven) heb ik nog nooit gehoord.
Het subdomein bij virtualave.net -xtrella- is door Tychon bedacht en door hem bij Oscar Fischer aangeleverd. Dat had natuurlijk, achteraf gezien, veel beter 'dot-E' kunnen zijn.
Een ander bod door een Israelisch High-tech bedrijf kan ik zonder domeinnaam niet in mijn administratie terugvinden.
Op 13.10.2000 heb ik de laatste domeinnaam voor Tychon laten registreren.
dot-E.net werd gratis gehost door www.virtualave.net tot ongeveer begin 2004, terwijl de laatste domeinnaam waarvan Tychon rechtmatig eigenaar was, op 13.10.2001 is verlopen, waarna alle namen ook weer vrij kwamen voor derden, of ze nou nog op de website stonden of niet.
Op 01.04.2001 eindigde de zakelijke relatie met Tychon door verschil van inzichten en is even later de zaak overgenomen door Dennis Huurdeman van Qliq.it internet-technologies te Heerlen.
Sindsdien heb ik geen contact meer gehad met Tychon, maar wel nog vorig jaar (2007) met Bram Stoeken van buro kloet en van de merwe architekten te Delft, en van aanvullend bewijsmateriaal voorzien (bod van kabel.com) Onlangs is ook nog drs.Marc Hendriks aan de deur geweest en heeft een afdruk van de verbeterde versie van dot-E.net -door Oscar Fischer- meegekregen.
Marco Dieleman - Dieleman internetdiensten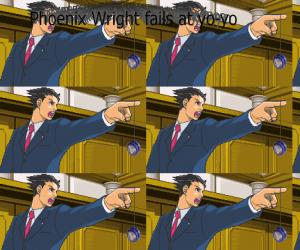 www.wrightfailsatyoyo.ytmnd.com
---
Page mailing to a friend temporary disabled